Inspiration
6 Most Beautiful Places In the World to Inspire You Today
Last Updated on March 22, 2021 by Mileva Stankovic
Since the situation is as it is, you might find it dangerous to travel and visit many of the beautiful places in the world. Luckily, you've landed on this blog post, where we'll talk about beautiful places around the world to inspire you today. Hopefully, this article and images will uplift you and help you realize that even though we are facing difficulties, the world around us is gorgeous.
These places might also serve as great writing inspiration. If you're thinking about setting a scene somewhere near a volcano or a desert, read on to find out some of the most beautiful places in the world.
Let's go!
1. Erta Ale volcano in Ethiopia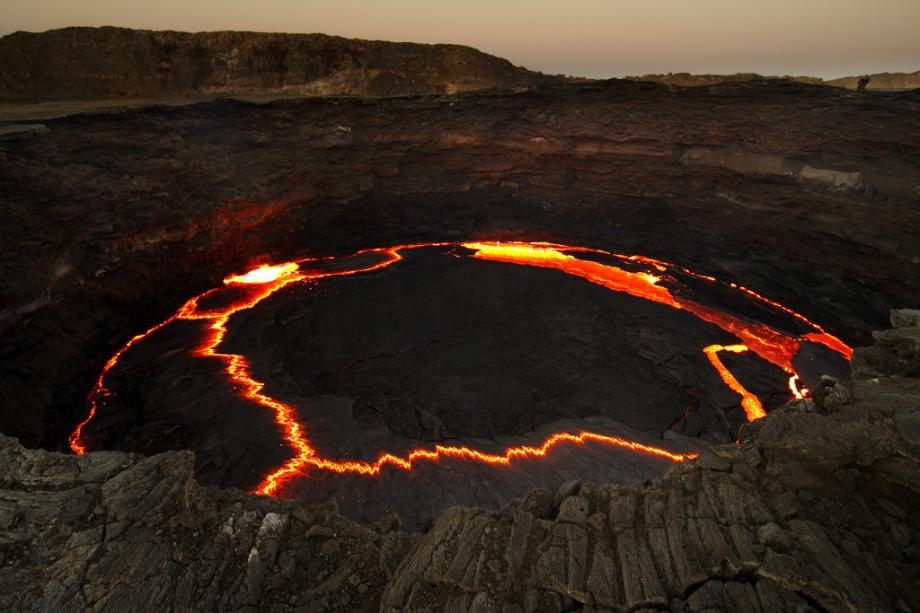 Even though this volcano is among the most beautiful places in the world, it took many lives. Researches and expeditions entered this area, but they never returned. The truth is, it's quite possible they all have been killed. There are many tribes around and they don't seem to like foreigners. With hot weather and little water available, both animals and members of the expeditions would hide below rocks and tents, hoping they'll avoid the heat. At one point, even camels started dying. The ground around the volcano is actually covered in lava, and the volcano itself is almost perfectly symmetrical. Its last eruption happened in 2009.
2. Vatnajökull ice cap, Iceland
In contrast to the Erta Ale, Vatnajökull is the largest and most voluminous ice cap in Iceland. Weirdly enough, under the ice cap, there are many volcanos whose eruptions create large pockets of water under and over the ice. There's no life on this ice cap, but that doesn't mean that you can't include it as a part of an adventure for your main character.
3. Eisriesenwelt, Werfen, Austria
Eisriesenwelt (German for "World of the Ice Giants") is a natural limestone and ice cave located in Werfen, Austria, and is on our list of the most beautiful places in the world because it's simply magical. Its shiny interior can easily become a perfect place for captivity and a story about running from nature and self. Confined spaces have been a source of inspiration and a perfect topic for many authors. And while some use cruises and abandoned houses, you can be different and capture your fictional characters in a cave.
4. Huang Shan, Yellow Mountains, China
If you prefer an open space for your writing adventures, the Yellow Mountains might be your go-to. If you've ever wondered if the Chinese paintings present their nature well, the answer is yes. These mountains are painted as they are – magnificent and surreal, with 72 mountain tops in total, made of crystallized granite. If you ever think of visiting, know that some of the marked paths will lead you next to temples, waterfalls, and lakes, but you might have to hold on only to a chain while you climb 1,300 staircases to reach the top.
5. Port Campbell, Australia
And its Twelve Apostles are fighting the power seaside for thousands of years. They were once a part of the rock hanging over the shore, but today they stand alone, some of them reaching the height of 100 meters (328.084 feet). During the summer, many birds are coming to feast on fish, and during the winter, the seaside is a host for whales that are moving from the Antarctic to great Australian Bights.
6. Devil's Tower
Devils Tower is a butte, possibly laccolithic, composed of igneous rock in the Bear Lodge Ranger District, Wyoming, It was the first United States national monument, established on September 24, 1906, by President Theodore Roosevelt. This place is perfect for creating fictional worlds, new religions, and imaginary tribes.
Summary of Beautiful Places in the World
You don't have to travel to get your inspiration today! These are just some of the many beautiful places in the world that can uplift you and show you that we live on a beautiful planet. If you ever visited any of these places or you have seen another one, leave a comment. If you liked this post, I can make part II!